An immersive Yoga experience
Music, art & yoga combine to give you an immersive experience. Feel the bass in your body as you move through a power flow sequence designed to leave you blissed out and feeling balance. Immersive art & light on the walls paying respect to the great teachers who brought us this tradition. A live DJ set curated just for each class, a fully unique musical journey.
Our DJ's are from the underground, they eat, sleep and breath music and create unique sets for each event, taking you on a journey from classical sounds, downtempo, deep house of course, and ambient to leave you feeling full & alive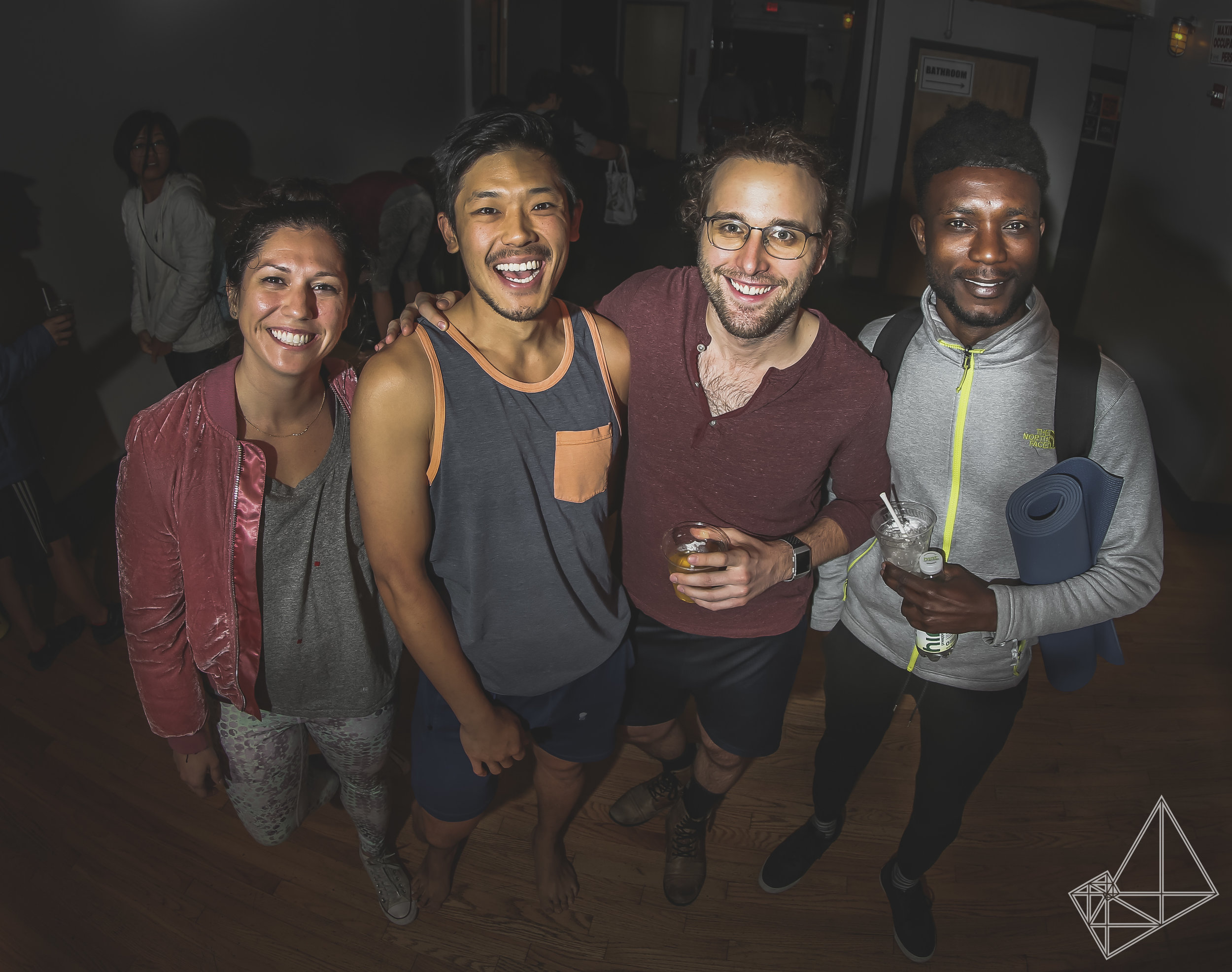 You will find a community at our events, people from all walks of life coming together to experience yoga, dance & art in a collective experience. You will learn to open your heart, connect to others in a playful way, and make new friends to hang out with in the city you are in. We retreat together twice a year too, so you can travel with us and experience yoga, music and creative exploration, together.